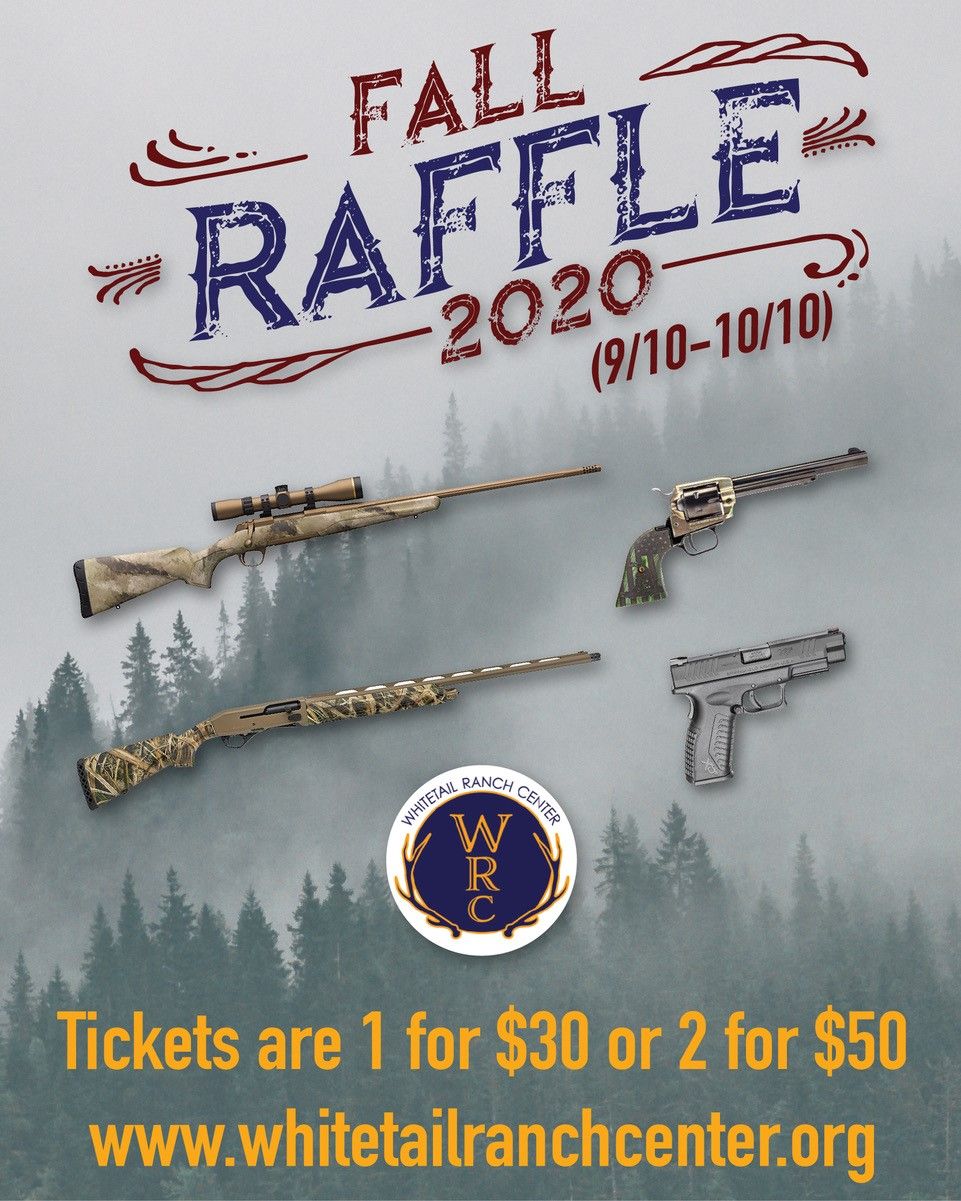 Firearms for Raffle
Browning X-Bolt Hell's Canyon Speed .300 Winchester Magnum fitted with a Leupold VX-3I CDS-ZL 4.5-14 X 40 mm scope using Tally Rings.
Stoeger M3500 FDE/MAX5 WTFL Semiautomatic 12 Gauge 3.5 inch with 28" barrel
Heritage Rough Rider Revolver .22 LR
---
There will be a total of four winners. The first selected ticket will choose which of the four firearms they would like to take home, followed by the second ticket drawn having the second choice of the firearms, and so forth.
Drawing will take place on Whitetail Ranch Center's Facebook Live on Saturday, October 10 at 1 pm MST. 
Contact info@whitetailranchcenter.org with any questions.  
TICKET SALES CLOSED
Per Montana Law, no credit cards may be used to purchase raffle tickets. DEBIT CARDS ONLY! Please contact Whitetail if you would like to mail your purchase. 406.404.7300