Natural Horsemanship Clinic with Tim Hayes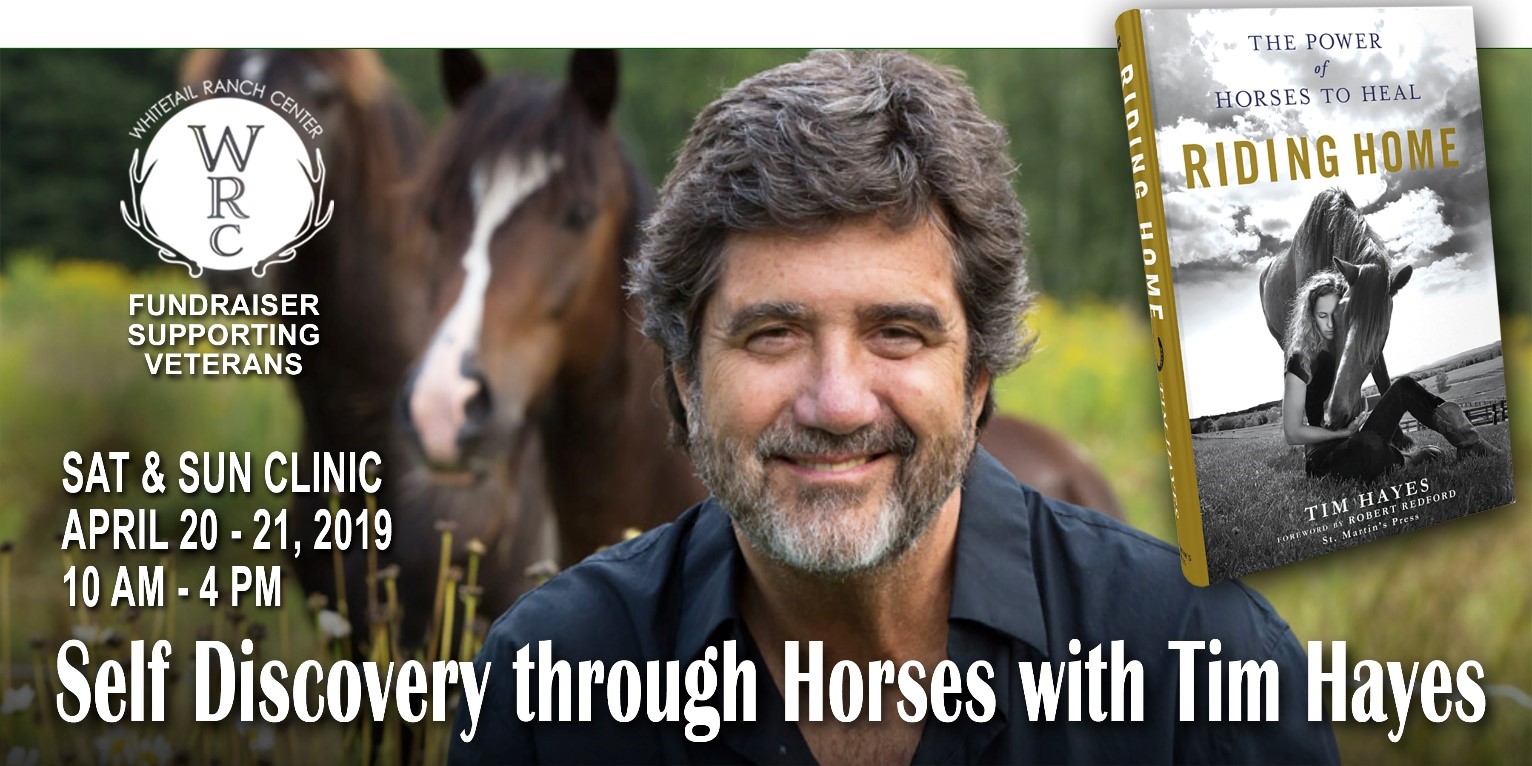 HORSE CLINIC LOCATION: Silver Brand Ranch, 2391 Mount Ellis Lane, Bozeman
PARTICIPANTS:  $350 - Registration Due March 15, 2019 - Limited to 10!
SPECTATORS:  $35 / 2-Days - $25/1-Day – Rain, Snow or Shine!
DINNER & BOOK SIGNING:  $20 / Saturday, April 20, 2019 – 5:30-7:00 PM
"How and Why Horses Heal Humans and Help Us All Become Better People"
ABOUT TIM HAYES: Tim is a nationally recognized Natural Horsemanship Clinician and author of the popular book "Riding Home: The Power of Horses to Heal." Tim conducts clinics throughout the United States and Canada and is currently a visiting instructor at the University of Connecticut and the University of Vermont Departments of Animal Science.
WHO IS INVITED? Horse riders of all disciplines and levels, horse owners, Veterans, equine therapy providers, horse trainers, educators, parents, mental health professionals, or anyone interested in learning how horses heal humans and help us to discover hidden parts of ourselves.
Participate with your horse or spectate how to develop a great relationship and foundation with horses: Clinic includes communicate without force; Know your horse's state of mind; Learn problem solving and groundwork; Become your horse's leader.
Downloadable Forms
WhitetailRanchCenter.org
ONLINE HORSE CLINIC REGISTRATION
LEARN ABOUT WHITETAIL RANCH CENTER SUPPORTING VETERANS 
info@whitetailranchcenter.org / 406-404-7300
 
SEE MORE ABOUT TIM HAYES AND HIS BOOK:
HayesIsForHorses.com  /  RidingHome.com