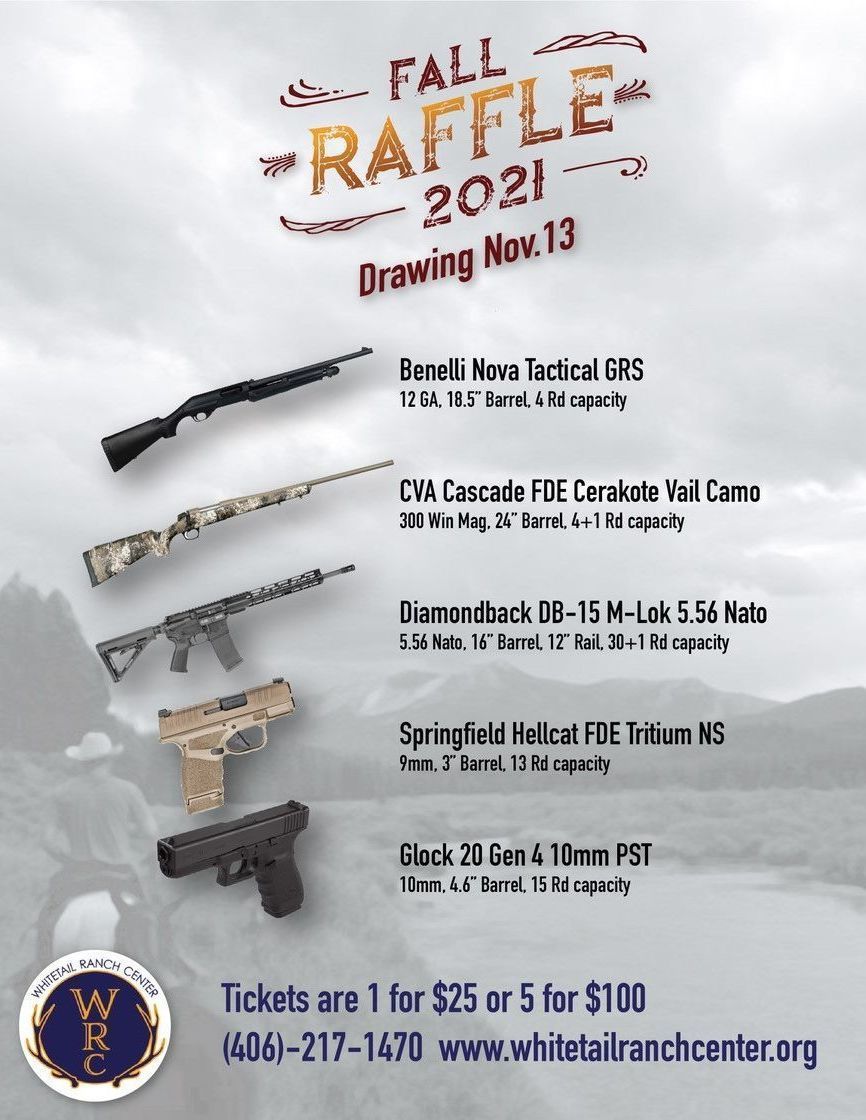 Benelli Nova Tactical GRS
12GA, 18.5" Barrel, 4 Rd Capacity
---
CVA Cascade FDE Cerakote Vail Camo
300 Win Mag, 24" Barrel, 4+1 Rd Capacity
---
Diamondback DB-15 M-Lok 5.56 Nato
5.56 Nato, 16" Barrel, 12" Rail, 30+1 Rd Capacity
---
Springfield Hellcat FDE Tritium NS
9mm, 3" Barrel, 13 Rd Capacity
---
Glock 20 Gen 4 10mm PST
10mm, 4.6" Barrel, 15 Rd Capacity
---
There will be a total of five winners. The first selected ticket will choose which of the five firearms they would like to take home, followed by the second ticket drawn having the second choice of the firearms, and so forth.
Drawing will take place at Whitetail Ranch Center's Round Up 2021 Event and will be streamed and posted on Facebook on Saturday, November 13, 2021. 
Contact info@whitetailranchcenter.org with any questions.  
Per Montana Law, no credit cards may be used to purchase raffle tickets. DEBIT CARDS ONLY! Please contact Whitetail if you would like to mail your purchase. 406.217.1470